Free Express Shipping over $80
Free International Shipping over $120 AUD
Decidedly fun, often outrageous, somewhat quirky and always delightfully companionable.
Our Philosophy
Our mission is simple. While producing wearable art is what we do, we're driven by an all-important 'why' – to spark joy in the world. We love hearing tales of how our designs have touched people, enabled self-expression, inspired confidence, opened conversations, started friendships, provoked nostalgia, and even assisted people in getting through their tougher days. The Erstwilder Cares charitable giving program also allows us to deliver on our purpose in tangible ways too, providing real assistance where it's needed. We want to spark joy in our community and in turn inspire them to pay that forward in their everyday lives too.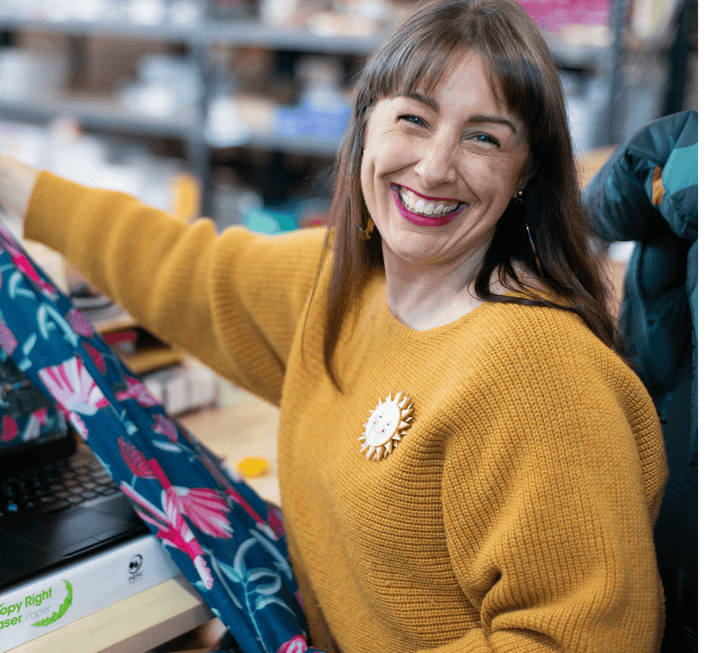 Our Team
Everyone at Erstwilder HQ shares a love of animals great and small and we draw a lot of inspiration from all things vintage. These passions combine to create our darling adornments which provide the perfect antidote to those drab, ordinary days. We are so privileged to work with a team of local designers whose own personalities and passions influence our collections in the most amazing ways. And we're honoured to be able to collaborate with some other incredibly talented individuals, who are well-established artists in their own right.
Current Donations
For the people & the planet
$272,217
Total donations to date
$29,648
Total donations in 2023
1% of all Sales
Our donation commitment
Our Design Process
As with all things, the design process already starts with an idea. Sure, we have lots of our own, but we actively engage with our wonderful community often to find out exactly what they want us to produce. Truth be told, often many of the best ideas are theirs (yours!), and we are honoured to be able to bring these to life. But character design is only part of the process; each piece in the Erstwilder collection has its own narrative including a unique name and short story which serves as an homage to history, myth, pop-culture and classic storytelling. This is what makes an Erstwilder character - an Erstwildling as we like to call them - the perfect gift for anyone who loves to accessorise.